SAM Courses for Binder Jetting Processes and Sustainability, 31st March 2022
In March 2022, SAM project partners, IDONIAL, Fan3D, IMR, MTC, POLIMI and LORTEK, completed the implementation of the 3rd and last round of pilot courses in AM, aiming to test the adequacy of the curricula developed for Sustainability in AM and Binder Jetting Processes.

The courses were conducted online and involved over 35 trainees with different backgrounds and from different countries.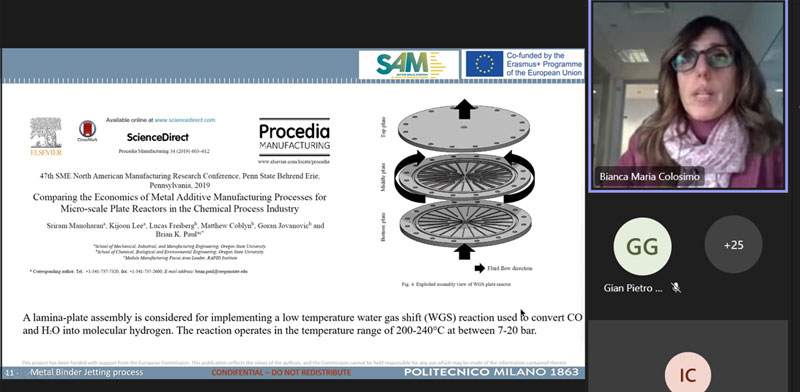 A report is being prepared by partners to address the major conclusions on the impact of the training provided among participants.